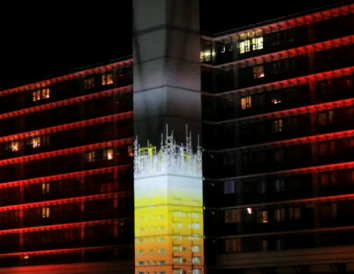 Mr Beam are Mo Assem & Ruben van Esterik a light mapping projection duo based in the Netherlands.
INDIGITS invited them to respond to the D7 after being wowed by the work done for the H&M Flagship store in Amsterdam… The work is technically astounding but also artistically beautiful.
1. If you made headline news what would the title be?
Mr. Beam expands the square boundaries of visual storytelling once again!'
2. What would be the typical elements that define your work?
We transform ordinary objects and architectural artefacts into extraordinary forms of media. Resulting in unique, location based narratives with a poetic and theatrical touch.
3. Outline a typical brainstorming moment?
If we run into an unusual or beautiful building or piece of art we immediately start to brainstorm about what we can add to it with animations and projections.
4. Who would be the designer you most strive to emulate career wise?
It's hard to pick only one designer, a lot of work we admire is from new kids on the block who made their first cool music video of motion-graphic short. But one fellow who has inspired us for a long time now is Michel Gondry and his way of maintaining his own style even in commercials and movies.
5. What's the work you are most proud of and why?
We are most proud of building our company, portfolio and technique from the ground up.
6. What do you find most irritating about your industry?
We both work in the commercial and art industry and both of them have up and downsides, with the commercial side a lot of people have an opinion and want to have control of the project, with the art side of the industry a lot of people are sloppy and the production can be very hard.
7. Does your underwear reflect your designer cool?
Depends on which day of the week it is… Monday is Sponge Bob-underpants-day
–
Doodle space, if you feel so inclined!
This doodle represents the complexity of the most simple Mr.Beam project… So think about what the rest would look like…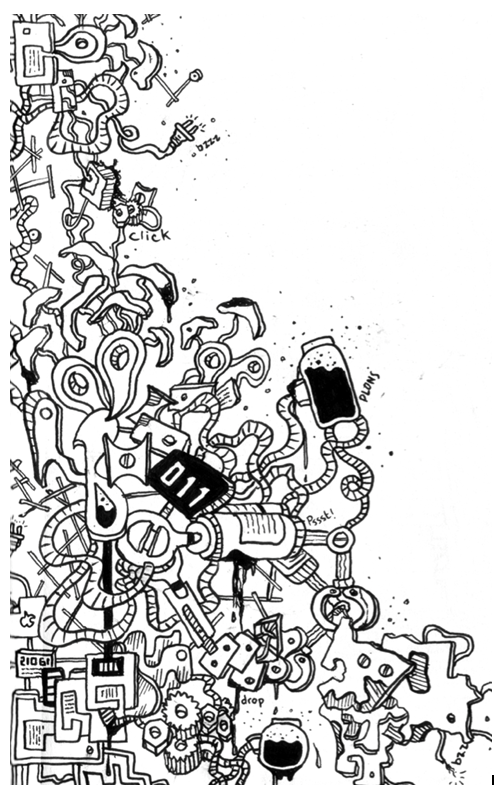 —
More info www.mrbeam.nl | www.youtube.com/user/MrBeamTube
—