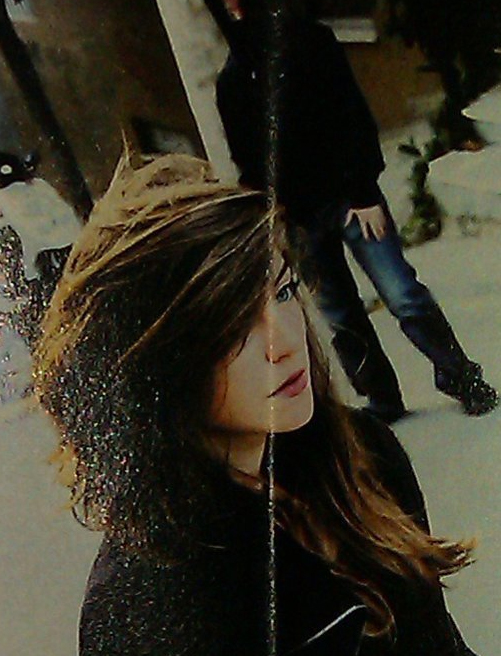 Despite having acquired a top ten spot on the Hype Machine's most blogged artist information on Keep Shelly in Athens is surprisingly scarce at the moment. What we do know is there is nobody called Shelly, the name actually being a pun on a Greek suburb called 'Kypseli', and that they are from the city Athens.
The band are made up of 21 year old performance arts student Sarah and her producer partner RPR – a nicknamed enigma-type individual. The first single was released on Forest Family – it sold out! They recently released a limited edition EP on UK set up Transparent 'Hauntin Me' which also sold out. And now we have a 'not for sale' and 'always available' Keep Shelly in Athens on the Q10
1. How did you get started?
The music project was RPR's idea. He was looking for a singer – we met and that was it! The way we think and how we work matched perfectly…
2. What ingredients do you need to mix together to produce the recipe of your sound?
Imagination, emotions, freshness, passion, music & lyrics …it is not much more than that.
3. Did your first gig make you hungry for more?
Actually we are rehearsing for our first gigs… we are looking forward to it. It is completely different when you're on stage communicating your work …it is something like face to face interaction…
4. What's the biggest 'cock up' to date?
We had arranged an interview for a British paper and we had given them the wrong phone number …That was a disaster! It was really embarrassing …but finally we managed to save the day and the interview took place …phew, huh?
Keep Shelly in Athens – Hauntin' Me by Keep Shelly in Athens
5. What is it that inspires you to make your music/sound?
The sounds & lights of Athens, the urban lifestyle, the fatigue of everyday life…
6. What would be the icing on the cake?
To be great on stage…
Keep Shelly in Athens – Running Out Of You by Keep Shelly in Athens
7. How will you be remembered? (what will make you vintage?)

As a band that made beautiful music. One hopes at least…
8. Describe your music as if it were a fine wine.
Balanced, Beaujolais-like, a taste with character.
9. Digestive! If you weren't doing what you are doing now, what would make you happy?
This is a dream we had ever since we were children. Nothing else even comes close to this…
10. AfterMint! Does your musical style influence your underwear?
Well, you know…lo-fi is our lifestyle …thank you for asking!
—
More info http://keepshellyinathens.blogspot.com
—