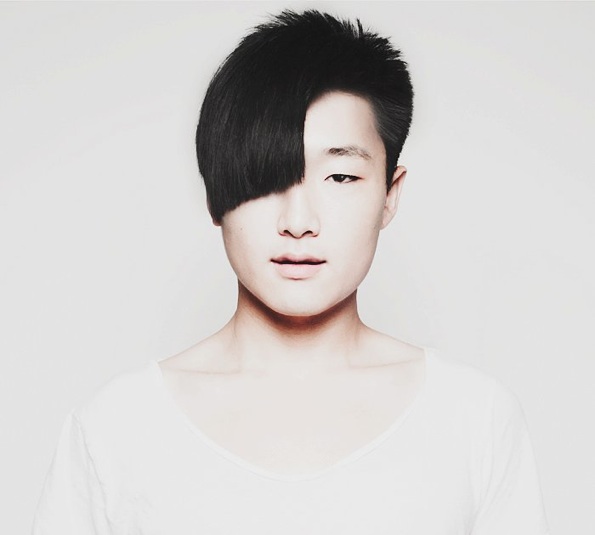 At one point Jhameel was on a career path with the United States Army. Armed with linguistic skills in Arabic, Spanish, Korean and Russian he would have had a promising future. But, he quit the program before signing the irrevocable contract, pulling out due to personal beliefs with the US Army's present military program. Instead he completed his Arabic studies at UC Berkeley, graduating in just two years. Not long after, at 19, he released his first self titled album.
For his latest album 'The Human Condition' Jhameel blends together the sounds of orchestral instruments, tight percussion, fierce vocal melodies and rich synthesisers. "The lyrics reflect the intricacy of the sound, and stand alone from the music as poetry. They at times express the triumphs and struggles of the human condition, and at others strive to give voice to the silent margins of society".
1. How did you get started?
I've been making music since I was 8, but I started seriously after college. I worked hard to graduate two years early, finished my first album, then started playing shows in San Francisco. It's kind of progressed naturally from then on out.
2. What ingredients do you need to mix together to produce the recipe of your sound?
I have a few rules I follow when writing a song. 1] It needs to have a good balance between musical dignity and pop sensibility 2] The lyrics need to stand alone from the music as poetry 3] It needs to be stylistically unique to my taste. 4] There should be intention and thought put into every single moment of the song.
3. Did your first gig make you hungry for more?
Actually my first gig was solo with a loop station, trumpet, violin, guitar, percussion and glockenspiel. You can see what my early show was like here: http://www.youtube.com/watch?v=khceYgqhpxQ. It didn't make me hungry for more because the first few times I did this there was so much to think about, and I felt like people were judging me ha ha. It made me nervous. Now I have a full band for live shows, there's less pressure and more fun. Also bigger audiences, which make things much less awkward.
4. What's the biggest 'cock up' to date?
Letting my ex-girlfriend affect my career choices too much!
The Human Condition by jhameel
5. What is it that inspires you to make your music/sound?
It's different every year. My first album – the unique progress of my life to that point, along with my first love were the things that influenced me most. For my second album it was a sense of discovery, learning about new types of people, being optimistic about humanity's future, some drugs and getting my heart broken. Right now, I'm making a short dance EP inspired by a renewed sense of passion for living in the moment. It's sort of an homage to fresh starts 🙂
6. What would be the icing on the cake?
Doing a collaboration with Jonsi. I guess that would be more like half the cake itself.
7. How will you be remembered? (what will make you vintage?)
Though it's influenced by a lot of artists, I like to think I have a style all my own. I think I'll be remembered for that.
8. Describe your music as if it were a fine wine.
ha ha, I tried but I couldn't answer this question. I don't drink wine too often.
9. Digestive! If you weren't doing what you are doing now, what would make you happy?
I'd probably get into research, I'm all about nanotechnology. I embrace the concept of singularity with open arms.
10. AfterMint! Does your musical style influence your underwear?
…I wear spongebob boxers …so make of that what you will!
—
More info www.jhameel.com | www.myspace.com/jhameel
—
Photo © Marta Dymek