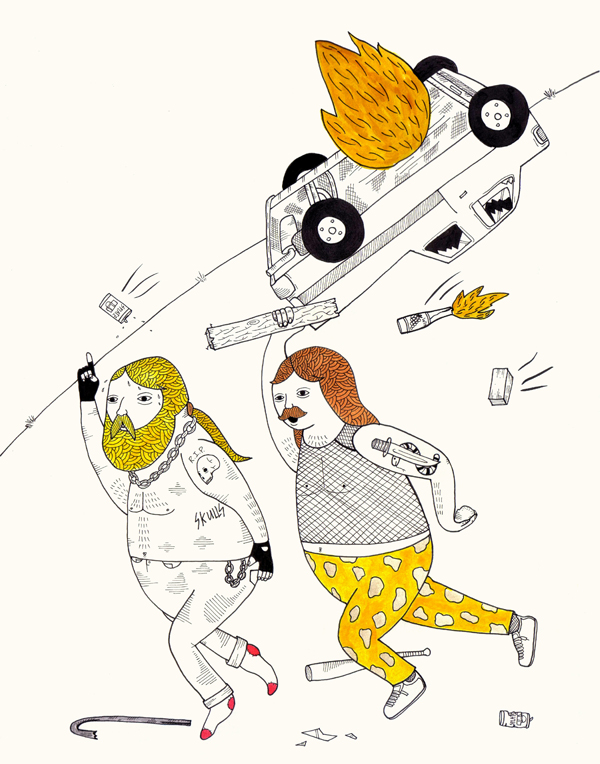 Born in Chinatown, Los Angeles, Michael C. Hsiung is known for his black-and-white pen and ink drawings. His work features a range of "strangely rotund characters from fantastical creatures, such as centaurs and mermen to somewhat contemporary and/or old fashion bearded males". Currently living with his wife Rachel in Los Angeles, he spends his days drawing, making prints, producing t-shirts and creating zines; he also plays Dungeons & Dragons when he can. His illustrations and artwork have featured in Dr. Martens, Dwindle / Enjoi Skateboards, Momentum Wheels, Matix, Ambiguous Clothing, Oxford American Magazine, Grove made, Scout Books, Steve Turner Gallery, and most recently in the form of a new skateboard for Amigos Skateboards in Seattle, WA. He has also exhibited in various galleries, including East of Eden at Barnsdall Park, 2008 Helsinki Biennial, Giant Robot, Slingluff Gallery, Hurley, and is scheduled for his first LA solo show at THIS, Los Angeles gallery in Highland Park in January.
1. What would you say is the most important theme in your work?
I'd say the humour and human relationships, mixed with fantasy are the most important themes.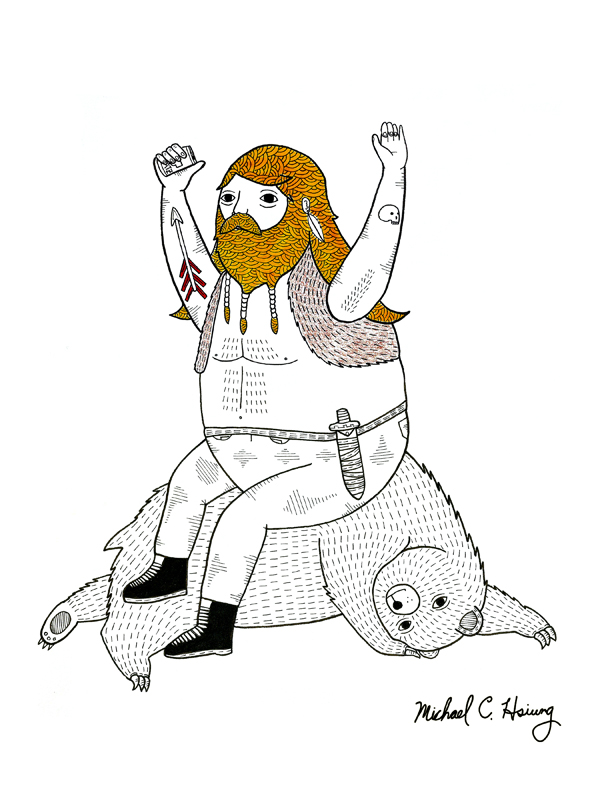 2. What's the most inspiring to your working process?
I think seeing works by others or in museums, but sometime it's a book or wardrobe.
3. Have you any strange talents that influence the work you produce or the way you produce it?
I don't think that I have any strange talents besides drawing strange people or made-up creatures.
4. Which artist of the past would you resurrect to collaborate with and why?
Edward Gorey. I am a huge fan, and I'd love to add some characters to his mysterious moody masterpieces. I'd like to try his coat on too.
5. Do you think your work is understood or misinterpreted and why?
I believe my work is often misinterpreted, but I think that's how my narratives are. Hopefully suggestive and ambitious. I think it's better to have loose meanings.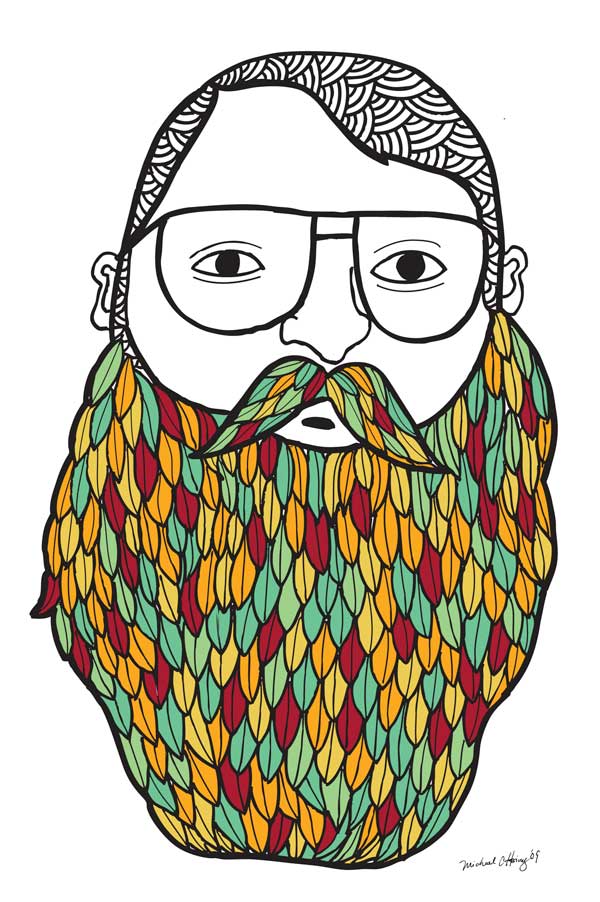 6. If you could decorate one place in the world what would it be and how would you do it?
I would love to decorate a place in England, Scotland or Norway… I'd find an old 'Motte and Bailey' structure. Wait! I'd decorate Stonehenge!!! I'd hang drawings and paint a mural.
7. What to date has been your 'cheery on the cake' moment and what was it that got you there?
I'd say that doing skateboard graphics for Amigos Skateboarding. My best buddy and friends started it and asked me to do a design. Friendships, skateboarding and support got me there.
8.What we ask everyone! Does your artistic style influence your underwear?
Hmmmm… It might be a chicken of egg type of thing. My characters wear red or black underwear but not sure if they were wearing them first or I was drawing first.
Doodle if you feel inclined…

—
More info http://michaelchsiung.com/#news
—