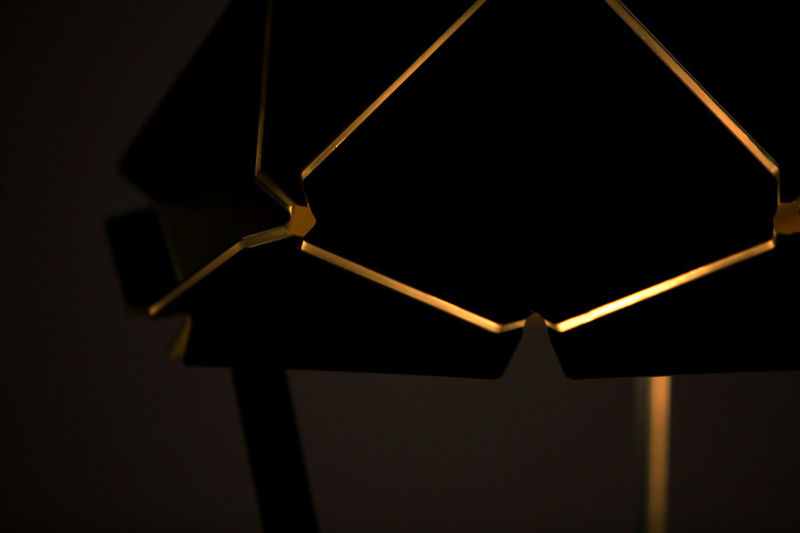 Berlin based product designer Anne Boenisch creates home furnishings inspired by kinetic art. A background in carpentry her functional pieces are constructed from lightweight materials and contain a strong geometric quality.
1. If you made headline news what would the title be?
a² + b² ≠ c²
2. What would be the typical elements that define your work?
I love to work with kinetic elements, they are inspiring me in the hole process, even if it ends up with something static.
3. Outline a typical brainstorming moment?
I find ideas for new projects in my everyday life. Objects, situations, architecture, structures, manufacturing processes are inspiring for new designs. I don't really have one particular moment, it's more a process which arises. Little naps, time away from my computer and walks are always very productive in the very beginning. Sketches and prototypes are helpful for further details; proportions and mechanical details. I am a handygirl.
4. Who would be the designer you most strive to emulate career wise?
I love the Bouroullecs for their variety in creating new forms, Tokujin Yoshioka for his sensuality in handling with materials and prospects and Konstantin Grcic for his clearness and his chair one.
5. What's the work you are most proud of and why?
I have a handful of objects which are still reminding me of their process of development. Each piece has its own story, they are kind of family members for me. But my latest work is always the one which makes me feel most proud.
6. What do you find most irritating about your industry?
Well, I don't like that many companies are producing their goods under disreputable conditions in China and similar to satisfy the western avarice. But this fact is also connected with how consumers behave.
7. Does your underwear reflect your designer cool?
Classic functional. Decide.
—
More info www.anne-boenisch.com
—