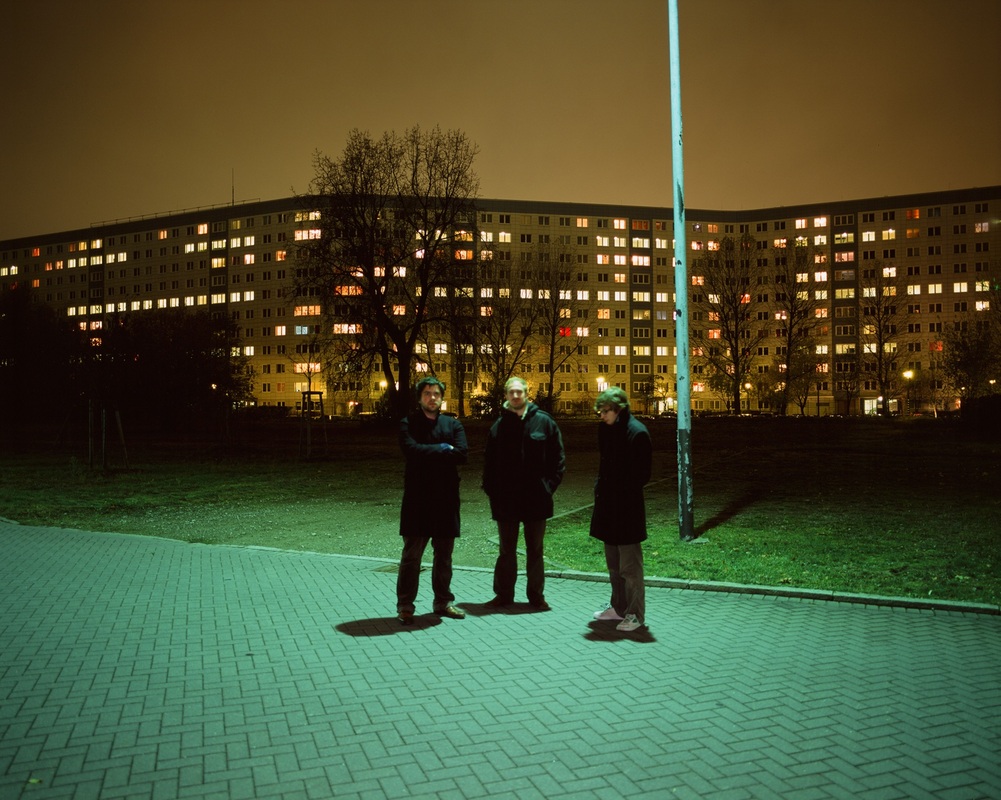 Forming in 2007 in Leeds (UK), having met at university,  The Pattern Theory are triplet; Carl Schilde, Lukas Creswell-Rost & James Yates.
In 2008 the band relocated to Berlin and gigged across much of northern Europe. They played alongside bands such as Epic45, Russian Circles, Plants and Animals, The Drift, Icy Demons, Library Tapes and The Declining Winter.
Their self title and self produced debut album was recorded in a disused office space in East Berlin. In it you'll find a rich sound which breaks away from just guitar and drums adding a new ensemble of instruments in the form of synthesisers, vibraphone and xylophone.
1. How did you get started?
We all met at University in Leeds. Carl knew Luke, found me (We all studied on the same course), we started playing and pretty much immediately had a good connection, Danny Laycock played bass on our first EP. We played some gigs, became a three piece, moved to Berlin and the rest is history.
2. What ingredients do you need to mix together to produce the recipe of your sound?
For this new album; Drums, 2 Guitars, Synths, Vibraphone, Xylophone & Glockenspiel. Recorded by us. Add in lots of ideas, and a two year long distilling process and there you have it: Our album.
Framed Fields by ThePatternTheory
3. Did your first gig make you hungry for more?
Yes, I seem to remember it being a bit odd, it was at the Library Pub in Leeds (I seem to have the date 31st of March 2007 in my head) we played with Worriedaboutsatan, who were last minute headliners. I have no idea how we played or whether we were well received. But we were young, keen and enthusiastic….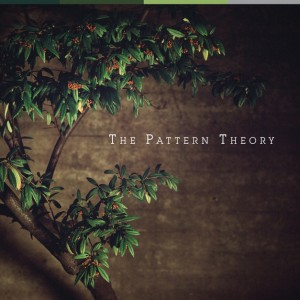 4. What's the biggest 'cock up' to date?
Pretty happy to say the cock-up's have only ever being equipment based, we used to gig with a computer for synths, which was nothing but a bloody nightmare. Now we've gone hardware analogue synths, which have their own quirks… I'm trying to think if anythings gone really wrong, but I can't think of anything, usually all our drama happens before the gig…. Electrocuting soundmen, burning vans, racists, stag parties, 21st birthday parties with percussion, forgotten gear, getting stuff stolen, puddles, getting very lost on the M8 (motorway), many, many broken mps/cymbals/computers, arguments with drunks who claimed to have played (the clearly non-existent) flute on Nena's 99 Luftballons! You know the sort of thing most bands deal with….
5. What is it that inspires you to make your music/sound?
Loads of stuff, trying out recording techniques, other bands/people/friends, each other, synths, limitations, surroundings.
Currently we don't live in the same place (I live in London, the other two live in Berlin) so we do everything over the internet, that adds a nice surprise to things, waking up and have a nice track to add stuff to/or get stuff back and its gone in a new unexpected direction, a good, inspiring way to work.
Bell Curves by ThePatternTheory
6. What would be the icing on the cake?
A yacht to get to gigs in. More synths. Having our own studio, which we' re working on. Doing some sort of collaboration with 10cc. You know, achievable aims. Breaking even is always a bonus as well….
7. How will you be remembered?
"Custodians of Rock"
8. Describe your music as if it were a fine wine.
Smooth, clean and fluid.
9. Digestive! I f you weren't doing what you are doing now, what would make you happy?
Difficult to say, probably something else musical. I would love to write top 40 hits, adverts, film music etc, but I think I'd always
scupper it with some kind of production/drum/synth silliness…. Or just seeing how they do it would be interesting.
After Mint! Does your musical style influence your underwear?
Yes.
—
More info www.thepatterntheory.com
—
Main photo by Bruno Derksen