Greta Morgan (Salpeter) is an American singer-songwriter and musician based in Los Angeles (California, USA). Flying solo for the first time, having previously been fully fledged band member in such outfits like The Hush Sound and Gold Motel, her début album was released in autumn last year (2014).
1. How did you get started?
I started playing piano as a toddler. I would write sloppy music notation with crayons on huge treble clefs before I learned the alphabet and, other than a rebellious age between 10-13 when I didn't think piano was cool, I've been playing music daily ever since. Later, discovering The Zombies, The Beatles, The Beach Boys, Joni Mitchell, and Motown in high school, I became fascinated with the interweave of melody and harmony and filled my life with beautiful noise. Furthermore the discovery of writers like William Carlos Williams, William Faulkner, John Steinbeck and Langston Hughes in perked my love of poetry.
2. What ingredients do you need to mix together to produce the recipe of your sound?
I collate the skeletons of classic 60's/70's pop songs, the charm of self-taught recording artists (Arthur Russell, Richard Swift, Mark Linkous from Sparklehorse, The Microphones, and many many other bedroom records) and then ice it with modern sonic atmospheres. Many times, I'll ask myself, "How would it feel if Air recorded a Martha and the Vandellas song? How would it sound to put a Piezzo mic into a large vase and sing into that?"
3. Did your first gig make you hungry for more?
My first gig was 10 years ago in a house-basement in Naperville, Illinois. I had never felt so nervous and excited in my life. It felt like everything was meant to happen exactly the way it did. The guy who hosted it was a sweetheart named Luke Wilson (not the actor). He has sadly since passed away, but it was a very pure experience to play at his house and he followed the band's career for many years. I was very sad to hear of his passing.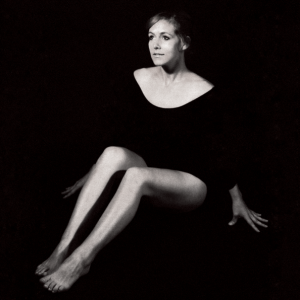 4. What's the biggest 'cock up' to date?
Wow, "Cock up". Thank for sending the Urban Dictionary, I had never heard that before. The only "screw ups" that have ever happened in my life are when I've acted against my higher mind and intuition, which is rare. I think I've avoided some big disasters by listening to my gut. If you mean a small screw up, I've definitely like… accidentally eaten to many edible weed cookies before a show and tripped over my monitor on stage. I remember that gig — I could barely play because I thought my hands were the size of the moon.
5. What is it that inspires you to make your music/sound?
Man, on a good day, inspiration is EVERYWHERE. A walk around the neighbourhood is the richest, most technicolor experience. Everything is bursting with possibility. I guess that's how I define creativity: We look at what is there and imagine what it could become. So many things are trying to bring themselves into existence – we just have to be receptive.
6. What would be the icing on the cake?
Icing on the cake… of my life? My cake is iced. I am extremely lucky, endlessly grateful and so happy to just exist as a human at this time in the world. I guess that, though my cake is iced, I am continuously letting different people add cursive icing messages. And different candles. Sometimes I use those blow out candles that keep re-lighting themselves. That's life, isn't it?
7. How will you be remembered? (what will make you vintage?)
I hope I am remembered for using my life to bring good things into the world. I don't want to harm anyone. I just want to learn, make stuff and be an observer and participant on this ridiculous existential tilt-a-whirl of a planet.
8. Describe your music as if it were a fine wine.
I would hope that it's a duality kind of wine — both bright AND earthy, both structured AND velvety. Also, I think that my record could pair well with a nice surf and turf.
9. Digestive! If you weren't doing what you are doing now, what would make you happy?
My interests outside of music are psychology, art, literature and biology. I'd probably be in school forever if I wasn't a touring musician. I joke that I go to "youtube university". It's important to be a good self-teacher, if you're not in a formal education setting, so that your brain doesn't become a popsicle melting on a 103° day, ya know?
10. AfterMint! Does your musical style influence your underwear?
Ummm… I guess I feel most comfortable when I am playing my songs and I also feel very comfortable in my underwear. Both are liberating.
—
More info www.springtimecarnivore.com
—