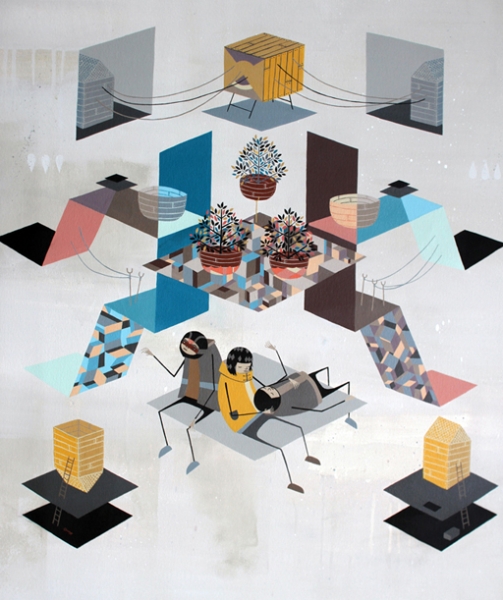 Kyle Hughes-Odgers is an Australian painter and installation artist. He has exhibited artwork and created public art extensively throughout Australia and internationally: New York, Los Angeles, Singapore, Tokyo, Berlin, Cambodia, Sydney, Paris and Melbourne.
1. What would you say is the most important theme in your work?
My recent work has been focusing on ideas of ingenuity and practical creativity within a narrative. Paintings about knowing what you need to do to change a situation but having or not having the skill set or mechanisms to do so. Human behaviour. Pattern.
2. What's most inspiring to your working process?
Travel, observation, trying to make sense of our behavior.
3. Have you any strange talents that influence the work you produce or the way you produce it?
I'm obsessed with repetitive tasks and being able to focus on a specific thing (I'm not sure that's a talent though) that helps me paint all day, everyday. That said I usually lock and unlock the front door probably more times than I should when I leave the house.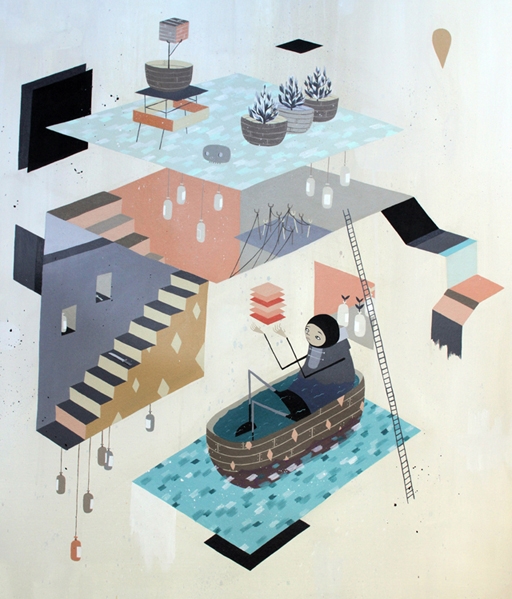 4. Which artist of the past would you resurrect to collaborate with and why?
Illustrator / painter Charley Harper. His sense of colour and spatial balance is amazing. His creative life and consistent productivity over many years is something I admire.
5. Do you think your work is understood or misinterpreted and why?
I like artwork that is open to interpretation. I make each piece or body of work around a specific set of concepts or ideas that make sense to me but I wouldn't want the work/concepts to be so obvious or based purely on aesthetics that the viewer can't see or understand an idea that links to their experience. I don't think a painting works if you know exactly what the artist is trying to say at first glance.
6. If you could decorate one place in the world what would it be and how would you do it?
I've wanted to paint a lighthouse or many lighthouses for a long time now. If you have a lighthouse I can paint, send me an email. I will travel and we can have a nice coffee, then I will paint the lighthouse. I think they are amazing.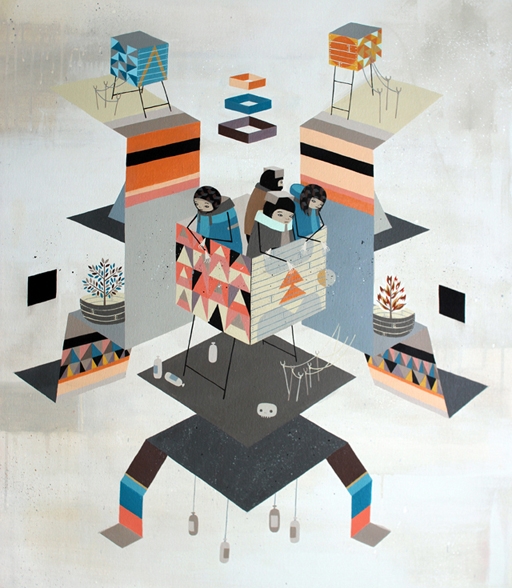 7. What to date has been your 'cherry on the cake' moment and what was it that got you there?
Going to the studio everyday and having the time to create new work, and travelling and painting in unique locations around the world.
8. What we ask everyone! Does your artistic style influence your underwear?
I'm a big advocate of heavily patterned socks.
—
More info www.kylehughesodgers.com
—