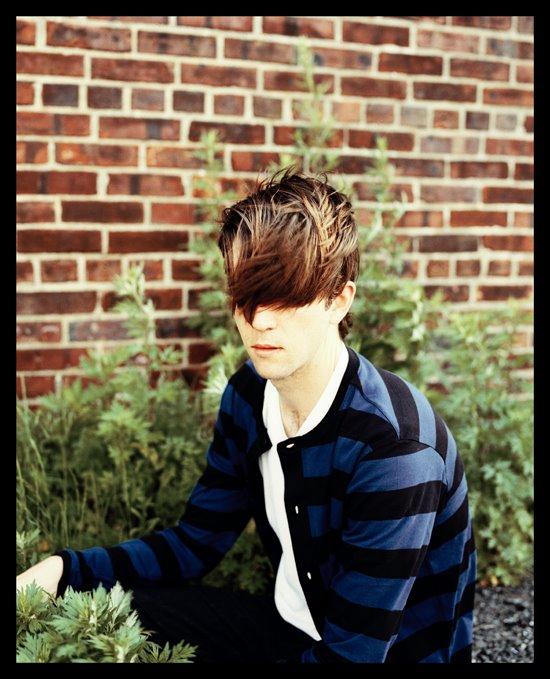 Composer, violinist, keyboardist and vocalist Michael James Owen Pallett is from Toronto, Canada. Best known as a solo performer under the name Owen Pallett he previously worked under the alias 'Final Fantasy', which he retired in 2009.
Pallett, who's noted for his inventive live performances, was brought up on the sounds of the classics. His father, an avid church organist, provided a background of solely classical music – until he reached early teenage years. He studied the violin from almost as soon as he could walk and composed his first piece by age 13.
Pallett received an Honours Bachelor of Music for Composition from the University of Toronto, during which time he composed music for the game 'Traffic Department 2192', scored 'some' films, and composed two operas. He has since had commissions from Bang on a Can, the Vancouver CBC Orchestra, and Fine Young Classicals.
His involvement within the indie music scene has seen the release of three studio albums to date 'Has a Good Home' (as Final Fantasy) in 2005, 'He Poos Clouds' (as Final Fantasy) in 2006, for which he won the Polaris Music Prize, and 'Heartland' in 2010. Outside of his solo work he's been involved in numerous band projects and contributed to artists such as Arcade Fire, Great Lake Swimmers, The Mountain Goats and Grizzly Bear.
Owen Pallett – Heartland by DominoRecordCo
1. The album I live my life by…
Demdike Stare
2. The song I wish I had written…
'Close to you' – B Bacharach/H David
3. The song I'm glad I didn't write…
?
4. If I could stalk one celebrity rock star…
Tokio Hotel [JK]
5. If I could resurrect one rock star it would be…
Jay Reatard
6. Celebrity Death Match Opponent…
Jennifer Aniston vs Anne Robsinon
7. My best gig ever…
Luxembourg, Exit07 2011
8. If I could get one band to cover one song…
'Morning, Morning' doing John Cale's 'Paris 1919'
9. If I could wipe a music genre off the face of the earth…
? Enka? Probably not…
10. The first record I ever bought…
Bartok 'Music for Strings, Perc+Celeste'
11. On my ipod/mp3/walkman device right now…
Austra
12. Superpower I wish I had…
Foresight
13. Does your musical style influence your underwear?
NO!
—
More info www.owenpalletteternal.com
—
Photo © Ryan Pfluger