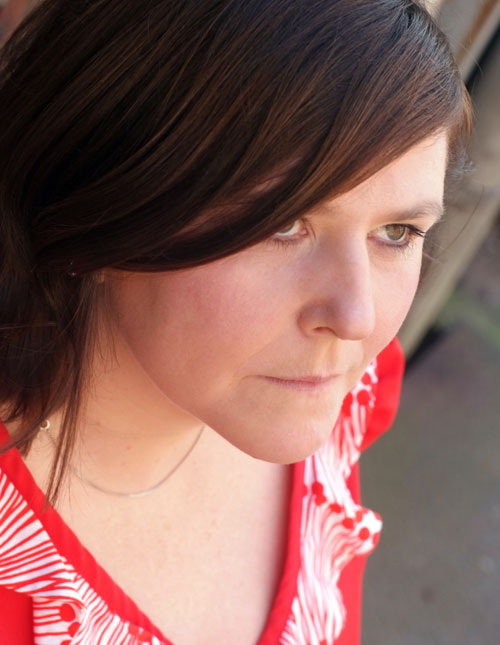 Songwriter and musician Lyndsey Cockwell, from Britain is currently residing in Germany's 'hotspot capital' Berlin. Classical trained, by 16 she'd abandoned the piano and switched to producing pop melodies on a guitar. Musical progression followed with experiments in deconstructing sound and toying with 'Musique concrète'; electroacoustic music that utilises as a compositional resource 'acousmatic sound'.
During this time she was very much involved in the London music scene and worked alongside Charles Hayward (The Heat) for a stint and was also picked up by The Orb's Alex Patterson who produced a version of her song 'Tiny Snatch of Daylight'.
Continuing on with her tuneful edification, Lyndsey continued to conduct musical experimentation and also begun to play the bass guitar. Further inspired, by a Juana Molina concert, she purchased herself a loop station. This enabled he to find a perfect blend for live improvisations, pre-recorded sounds and songs.
Currently she's involved in the solo project under her own name and is also part of accordion-acoustic driven duo 'Wooden Dresses' which has involved collaborations with Sheila Chipperfield (ex Elastica), Rae Spoon and Cindy Wonderful (Scream Club).
From acoustic to accosted Lyndsey provides those all inspiring Poll 13 answers.
1. The album I live my life by…
Belle & Sebastian, Tiger Milk
2. The song I wish I had written…
Party GAMES by Lal Waterson & Oliver Knight
3. The song I'm glad I didn't write…
The Birdie Song
4. If I could stalk one celebrity rock star…
PJ Harvey
5. If I could resurrect one rock star it would be…
Freddie Mercury
6. Celebrity Death Match Opponent…
Kid Rock
7. My best gig ever…
Pixies in Bristol '89ish
8. If I could get one band to cover one song…
Iron & Wine sings 'I see a darkness' [Bonnie 'Prince' Billy]
9. If I could wipe a music genre off the face of the earth…
Christian Rock
10. The first record I ever bought…
Ottawan, Disco
11. On my ipod/mp3/walkman device right now…
La Roux, Bulletproof
12. Superpower I wish I had…
flying
13. Does your musical style influence your underwear?
no
—
More info: www.lyndseycockwell.com