Markus Hartel began a career as a street-photographer coincidentally upon moving to New York City. Previously he'd worked for almost two decades in graphic design. He now lives and works predominately out of NY, his work both internationally published and awarded.
1. What are your required components for creating the perfect shot?
It all boils down to the tree core elements: Moment-emotion-composition
Moment – is defined by the photographer being in the right spot at the right time, a key feature for a good street photograph, you probably have heard about the decisive moment, it rarely happens that you'll be able to press the shutter in that instant.
Emotion – a good photography should be able to reveal emotions from the viewer, who often times doesn't know what happened, the moment the photographer hit the shutter button.
Composition – a traditional photograph is a solely visual medium, and a good story needs to be supported by a good composition. Imagine a photo, where the story is great, but the composition is so-so, or vice-versa.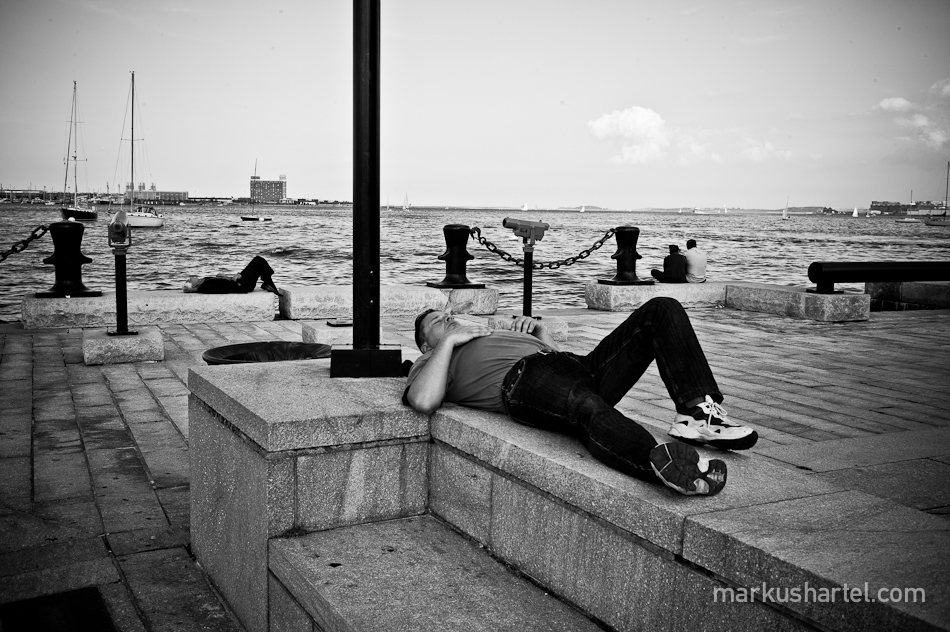 2. What underlying skills or knowledge do you have that influences your photography?
From 1987 to 1990 I did an apprenticeship to be a typesetter in an old-school print shop and have worked in the graphic industry as a typesetter, graphic designer and photo retoucher for the most part of my life. It's all visual art and very closely connected.
3. If you could ask one photographer one question, who and what would it be?
How would the photograph you envision to be your masterpiece look like?
4. Has there been a moment, photographic or otherwise, where you 'missed the shot'?
Practicing street photography means missing shots 99.9% of the time, the best piece of advice I can give here is not to fret and move on, as there will be a new moment at the next corner.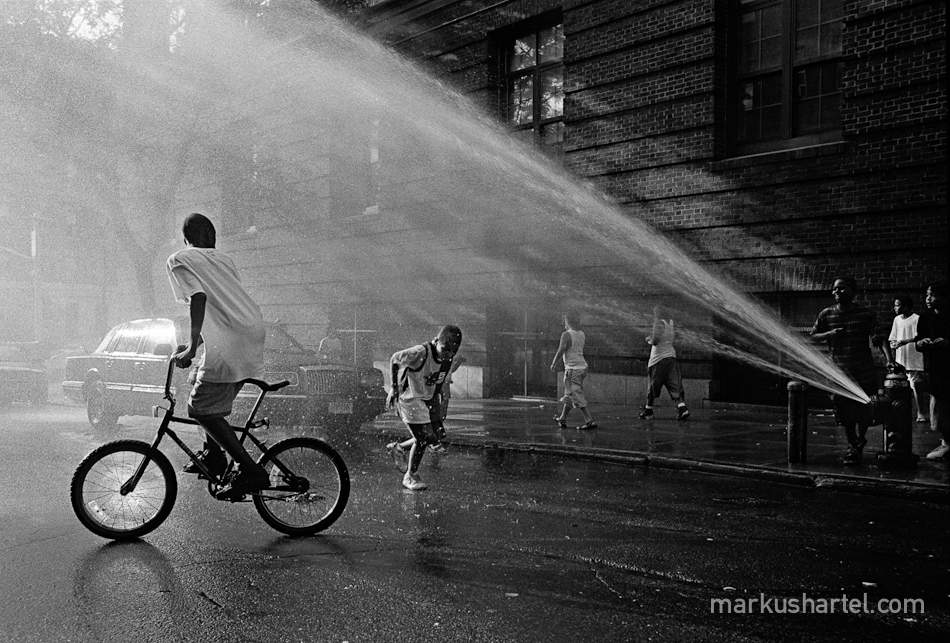 5. What would be the elements for your ultimate photograph – person, place and/or thing – visualise that?
I like to include people and their interaction with the environment in my photos, ultimately arranging a moment that makes the viewer think about what may have happened, sometimes it leads to a chuckle. I think when I'm able to photograph moments that engage the viewer for a few seconds, I have been successful for a 250th of a second.
6. Is there a particular source, photographic or otherwise you turn to for inspiration?
I like to read books, which require me to create my own visuals, but I also watch movies with an awareness of the camera and technique used.
7. Sell in a few key words your particular photographic style?
Most of my photographs are as candid as they can be and if I have a subject posing to create a photo I have failed in portraying real life.
8. What predictions do you have for the future of photography?
I think we're living in the photographic future already, cameras are all digital and the processing happens in the computer… smart phones are today's point-and shoot cameras and instagram is our canvas. Online sharing is a pertinent part of today's photography landscape and the best editors will make the cut. One potential problem we're facing is the longevity of digital photographs and people will need to make prints if they want their images to survive.
9. Does your underwear reflect your photographic style, is it photogenic?
My clothing in general is pretty monochromatic with the occasional sprinkle of color. My boxer shorts match the theme.
—
More info www.markushartel.com
—