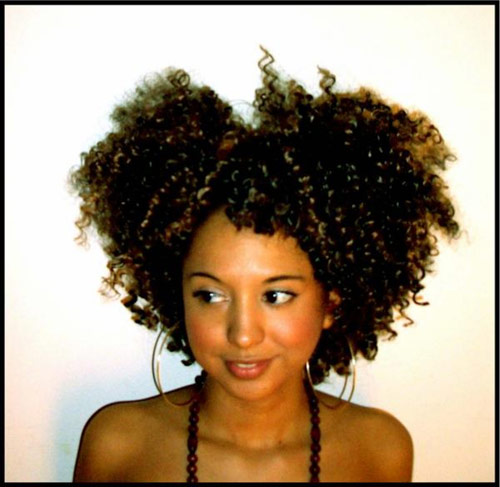 "Follow your heart. Don't do shit if it don't feel right!"
Yarah Bravo probably has best been discovered in recent years as member of One Self alongside Dj Vadim and Mc Blu Rum. She also works as the sometimes front woman for 'The Soundcatcher Soundsystem' and live group 'The Russian Percussion'. The daughter of South American freedom fighters she has circumnavigated the world twice, speaks 4 languages and exudes a streetwise cool.  Indigits caught up with the cutesy Mc and level headed owner of Mothergrain [a record label, clothing label, and studio].
So, how did she start out on the road to becoming Yarah Bravo the charismatic hip hop artist? "I started off writing poetry in school, my teachers encouraged me, and it became some sort of escape for me. But I didn't know what hip hop was at the time… I was still fairly young, and I guess I listened to mostly Brazilian music as it's what was playing in my household. As well as some Bob Marley, Beatles, Grace Jones, and stuff my parents listened to… you know!"
Around the age of 10 she got hold a mixtape from a friend's older brother and fell in love. "It had Public Enemy on it, as well as A Tribe Called Quest, Big Daddy Kane, Biz Markie, 2 Live Crew. So yeah! I pretty much fell in love.  I also realised that my poetry wasn't too dissimilar to what these cats were doing, but they were doing it over beats, while mine was just on paper."
Finding inspiration in the mixtape Yarah took to reciting her poetry over music that was in the house at that time. That was until she had the money to buy her own vinyl – with b-side instrumentals, "I would straight up just rhyme on top of Total, SWV beats. At the time I guess I was like 15-16. That was back in the days when we also had YO MTV RAPS; I would record every single episode. I remember watching Grand Puba and Mary J Blige for the first time, freestyling in the studio, and yeah she was rapping… I looooved me some Mary J!"
Nothing like a typical day in the life of Yarah Bravo? "Yarah Bravo ain't your typical girl". Describing it as "organised chaos" every day presents something different, outside of course the showering, vitamin intake, email checks and stopping to breathe in the sun. On the road the story's the same but as she stresses, "you get kicked outta hotel rooms, all airports look the same to me now, and yeah when I do shows I party hard. I am a narcoleptic insomniac, so I rarely sleep, but I could pass out in the middle of a conversation if you ain't stimulating me." Those in Luxembourg hoping for a reception with Yarah should take heed and prep up on stuff outside idle chit chat.
Wishing to be defined within Hip Hop culture as a lass "doing her own thang", she sees herself as a worldwide hip hop nomad with the universe as her playground. Speaking about the male dominated sector of Hip Hop, Yarah sees her role as a way to inspire younger girls to make music as well. She wants to promote that it is about feeling it. It's not the only option; to strip of their clothes, as perhaps mainstream Hip Hop culture suggests. She wants to set the record straight; that there is a different side to hip hop then what is shown in that mainstream. "I think that is important for the younger girls for sure!"
Speaking out about the lack of prominent woman in Hip Hop culture Yarah states, "it as an Evil Circle, cause if you have no one to look up to as a role model, a lot of the times you don't realise your own potential to do certain things within certain fields.  If all you see are dudes doing hip hop, a lot of girls might not want to step into that arena." Yet, she goes on to say that there are many amazing talented woman out there, hence the reason behind the UNITY project / stage for Hip Hop Kemp (The biggest Hip Hop festival in Europe, if not the World). She wanted to showcase the wide range of talented female Mcs from all over the world. Headlining were "legends" Roxanne Shante and Bahamadia and a showcase of talent "holding it down today" like, Invincible, Eternia, Stacy Epps. Also invited to take the stage were emerging talents Mauikai, Eyeris, Shania D, Badcat etc. "It was very successful! Hopefully it inspired people to create more of a balance within our hip hop community. Women have strong opinions and are able to offer a different perspective; some just need to be shown the way.  If I can help, I am more than happy to do so."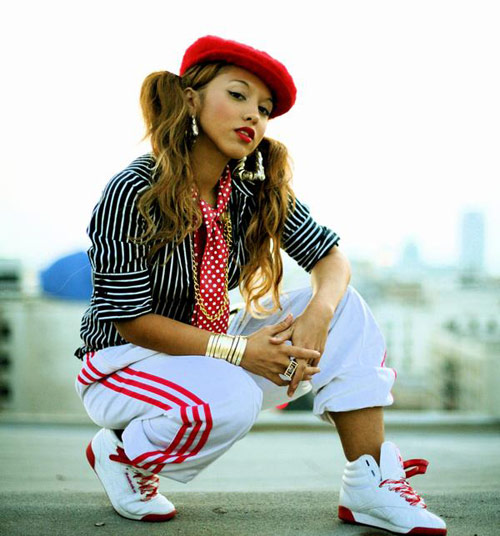 Having been a member of and always toured with groups Yarah is stepping out on her own and enjoying the creative control, "I do it all myself, I set up my show, and use all my ideas." Following suit with her self-imposed ethos, "Follow your heart. Don't do shit if it don't feel right!"
Speaking about the writing process Yarah says, "usually it just comes to me, I'll feel an urge to write and create, although when there's a block, if there's a song that's gotta be finished then inspiration is sought from the things around, TV, music, a good walk!" She goes on to say that writing lyrically is in a way a therapeutic process, "I have a vision in my head of a song. It's like a painting, and I slowly lay it out. There are moments when it is frustrating, if what you have in your head sounds nothing like what you're laying down."
For Yarah though it is the performance she enjoys most. This is the opportunity to get her points across and get 'that' release.
Stating Janelle Monae, Kid Kudi, J*Davey, Chromeo amongst her musical inspiration, she also listens a lot to early 90's R&B like Total, Xcape, SWV, Keith Sweat "and shit". She has worked with and shared the stage with some notables of not just the Hip Hop scene e.g.: Talib Kweli, Manu Chao, Grand Master Flash, Mos Def, Roots Manuva, De La Soul, The Herbaliser, The Gotan Project to name drop a few. "Rocking with Method Man and Redman was definitely an experience, especially having them call me out during their set saying "yoooo are you Yarah Bravo?!""
Yarah had previously said, "The European scene is flourishing, it is so dope! Because the acts out here are doing the music for the love of it, and not for the cash, not for the cars, nor the bling. If I dare to say, I even feel that hip hop at this time is even more "real" out here." Asked which artists from the European sector has got her attention she mentions Waxolutionists, Mapei, Cleo, Mestiza, Loop Troop, Foreign Beggars, Lady Lykez, Big Red and Ty as some of the stand-outs! "But, always check my MySpace page as I promote peoples there too."
Right now her desert island collaboration would be Timbaland "I think he is the ill'est producer out there. And it would be a dream to work with him, or The Neptunes. But even with more unknown producers, who can create that heavy sound. For me it ain't really about the brand, the name. But the actual product, the bass, and the heaviness of the shit they create!!! Not sure about being stuck with Timbaland on a deserted island though? but Pharell is hot!"
Reflecting on her career thus far Yarah is proud of all her musical babies, "it's like I gotta love them all, even if they make me cringe." But right now she is most happy with her newer stuff. "The stuff I'm working on now is what I most proud off, as I've grown a lot as a song writer, and I'm focusing on making good songs and not just good raps like I used to think. Although this latest stuff is not released yet." Yarah goes on to say, "In fact I am probably currently most proud of a song I did in Spanish, 'cause I kinda wrote it on a plane, and when I got off I went to perform it in front of 2000 people in New York city, opening up for Manu Chao, I liked that challenge a lot, as it was he who asked me if I could write a song in Spanish to open up his show… And I did!"
So what's the future hold for Yarah Bravo? She's on the same wave length as hard pressed INDIGITS bloggers, "World domination!!! or buying an island and retiring, hahahaa!"
—
More info: www.myspace.com/yarahbravo
QUICKFIRE for those intimate things you've always wanted to know about Yarah Bravo.
One life changing moment?
When my best friend in life got cancer.
Worst job you've ever had?
Working at a cruise company.
Worst bad habit?
Falling asleep on my computer.
Most treasured possession?
Someone's heart, and my super rare pair of Adidas
Desirable superpower?
Flying
Words to live by…?
"Make dreams come true"
Does your musical style influence your underwear?
Yes that's why all my underwear is FRESH