Living in Atlanta (Georgia, USA), Michelle Armas is an artist working in acrylics and oils. She started out her career transcribing learnings from a post graduate degree in Graphic Design and Branding into the fast-paced world of corporate branding in New York, but soon decided to "throw in the towel" and retreat into a life of colour and canvas.
1. What would you say is the most important theme in your work?
Colour. For me the colour comes first. The relationship between the colours touching, or the way they influence each other across the canvas. It's colour.
2. What's most inspiring to your working process?
Interesting way of phrasing this question. I need a neat, clean studio, music and coffee and energy. I have to really take care of my body so that I can have the energy that is required to work as much as I need to so I can express all of the ideas I have. When I let my mind rest I can be so energised creatively, it's astounding how much I think about art.
3. Have you any strange talents that influence the work you produce or the way you produce it?
I have vivid, lucid dreams. Almost every night, and I can paint or hash out compositions or try new things in my dreams. Sometimes this backfires and I can become overwhelmed by dreams where I am forced to compose or paint. It can be terrorising, and usually happens during times of stress. But when I am good, the dreams are great .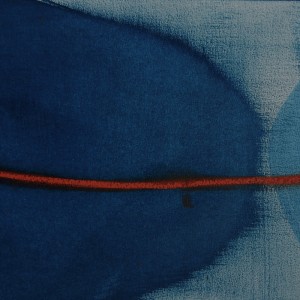 4. Which artist of the past would you resurrect to collaborate with and why?
Honestly I have always fantasised about being trained as an artisan in Ancient Egypt, creating those amazing hieroglyphs and using the lapiz and gold and enamel to create jewellery and items for the Pharaohs. I know that would never have happened because I am a woman, but since I am fantasising here I could just be a dude for a little bit, then come home because that was kind of a scary time.
5. Do you think your work is understood or misinterpreted and why?
hmmm. I was trained as a graphic designer and it was very much ingrained in my head that decoration is just decoration, that it's not a true solution to a problem the way design is. I have had to reconcile the fact that for me, painting is my own personal solution to my own personal problem, or is a question that lives inside of myself. I express myself and I am lucky that a lot of the time it resonates with someone who wants to buy it and I can make a living. For me composing is a compulsion and I have to put colours together for myself, and I have to hash out my inner issues through art. I feel like it's my obligation to be true to that, to push myself and to explore and if anyone sees my work through a different lens I could care less.
6. If you could decorate one place in the world what would it be and how would you do it?
Damn, awesome question. My first thought was of a brownstone in the West Village, no a house on a hilltop in San Francisco, no a villa in Spain with orange groves, no an apartment in Paris… Then I thought how about a public space? How about a space for people who don't have the privilege of controlling their spaces, or living in beauty all the time. So I would design a huge, sprawling, Gothic hotel type space as a place for children who don't have families. I would create cosy rooms full of colours and patterns and bookshelves galore, busts and globes and maps and train sets and climbing walls and quiet little reading nooks and bean bag chairs and rugs and huge windows with a lot of light and couches where kids could hang out with the people who work there. A huge garden, like an English style garden, that the kids can play in and learn from and harvest veggies. It needs a giant spiralling main staircase that the kids can slide down the banister, that's just a requirement. A place full of plants and laughter and a place that feels cosy and is for learning and quiet and joyful togetherness.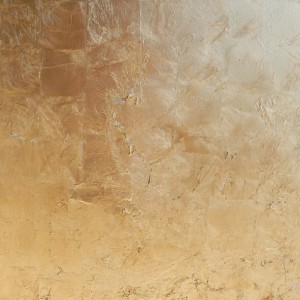 7. What to date has been your 'cherry on the cake' moment and what was it that got you there?
Any time that I reflect on what my life actually is, not how I am feeling at the moment, but what I actually have I feel so overwhelmed with gratitude and I feel like such a bad-ass. I am a painter, and I make a living! I have a beautiful studio and as many canvases and art supplies as I could ever hope for! I love my work, and I get to come up with ways to grow my business or to hone my skills or experiment with things that have been kicking around my brain for years and years! I am married to my best friend, and we have a happy, beautiful home and tons of friends who we love and family all around. We have a precious little girl who smiles and is healthy and happy and giggles and grabs with her little hands and makes raspberries with her sweet little mouth and we love her so much we can't stand it! If my child self could see what my life has become she would burst into tears of joy and just not be able to believe that it could actually happen the way she always wanted it to.
8. What we ask everyone! Does your artistic style influence your underwear?
I am a problem solver. I am currently designing and having made a black lace silk slip, with an under wire bra top and raw edge lace down to the knee for wearing under dresses where a little lace should peak through a slit or a seam. I finally decided that since I can NEVER find what I want in the underwear department that I need to just have it made for me. So yes!
—
More info www.michellearmas.com
—

Images courtesy © Michelle Armas